eGrader Online Login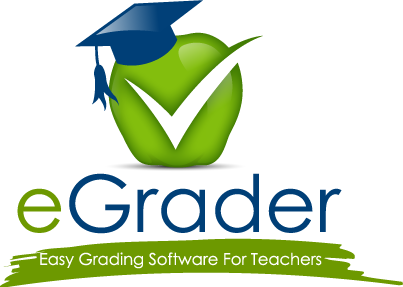 iPhone and iPad Version

Skyepub is pleased to announce the eGrader App for the iPhone. Now, your grader can go with you anywhere!

Desktop Version

The original version of eGrader, developed in 2004 by a elementary teacher, is available for your windows based computer. Download the trial version today!


Online Version

Skyepub has also developed an online version of eGrader that includes the easy grader and an online gradebook.

eGrader Testimonials
"I love the eGrader app and plan to recommend it to all the teachers at my school. Your app beats the EZ Grader slides that we all buy at teacher supply stores for $6 to $8. The cardboard slides tear up and get dirty, but your app will just "keep on going, and going, and going . . ." J. Lewis - Jesup, Georgia
"I have eGrader on my laptop so it goes everywhere I go. I used to misplace my easy grader slide card about 10 times a day. eGrader has made my life easier." G.F. - 6th Grader Teacher - Lewisville, Texas
"Thank you very much. I am a teacher in Seoul, South Korea and this little teacher's app has helped me quite a bit!" C. Altamirano, Seoul Korea