eGrader for the iPhone and iPad
The eGrader iPhone App will save you time and money. eGrader calculates grades fast and will last as long as your iPhone or computer does. You will never have to purchase another cardboard easy grader again. The eGrader App for your iPhone is Free. Download it today!!
| | |
| --- | --- |
| Sponsored Links | Sponsored Links |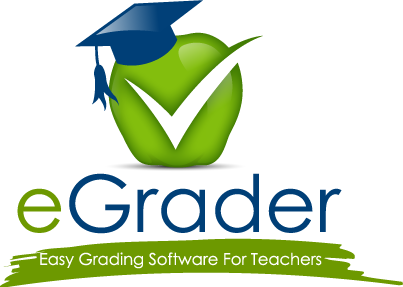 iPhone and iPad Version

Skyepub is pleased to announce the eGrader App for the iPhone. Now, your grader can go with you anywhere!

Desktop Version

The original version of eGrader, developed in 2004 by a elementary teacher, is available for your windows based computer. Download the trial version today!


Online Version

Skyepub has also developed an online version of eGrader that includes the easy grader and an online gradebook.

eGrader App Testimonials
GREAT App ★★★★★
by ARTeacher9789 - Feb 6, 2013
No really. I love it! So easy!
GREAT App ★★★★★
by Ljack son - Feb 4, 2013
I am so happy when I want to see what I make its there
GREAT ★★★★★
by SamihaFashionStar - Version 1.0 - Nov 17, 2012
This is an really good app especially if you're an teacher!!
Awesome ★★★★
by Master Kung - Version 1.0 - May 31, 2012
I love it
Great app ★★★★★
by Amybon@ Comcast.net - Version 1.0 - Sep 16, 2012
What a fabulous app. I am a third grade teacher and this helps me grade papers......... Get this app !!!!!
Replaces the Sliding Scale ★★★★★
by - Version 1.0 - Jul 8, 2012
Love it! I am all for any app that replaces paper in my classroom. I don't need that sliding scale anymore.
Cool ★★★★★
by Nick7612 - Version 1.0 - May 21, 2012
Cool app it will help me grade in school
Teacher who loves eGrader ★★★★★
by Brack1 - Version 1.0 - Mar 23, 2012
5th grade teacher here. Been using the eGrader since the day it came out, problem free. Simply put, this is the best app for teachers anywhere.